BOSS are proud to have been supporting both NHS and commercial customers throughout the COVID-19 crisis.
Our COVID protection products and services provide a comprehensive range of innovative solutions to help keep you and your colleagues in a safe working environment. From structuring an infection control regime to providing a full range of PPE, we've got it covered…
The outbreak of COVID-19 has impacted all aspects of the way we work, find everything you need to protect yourself and your employees to ensure a safe return to work.
PPE Supplies
We hold stock of all your PPE and hygiene essentials. From masks and gloves to hand sanitiser and wipes.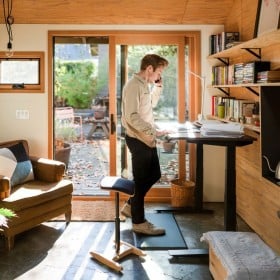 Working at Home
We want to help employers provide the support and tools that their employees need in order to concentrate and work safely and productively from home.
Electrostatic Sanitisation
360º electrostatic spraying that lasts for 28 days. It's the best and most technologically advanced method for the sanitisation of an area.
Protection Screens & Films
We have a large range of protective equipment including ones made of clear Plexiglass sheets, plastic, PPE and acrylic to help you maintain the right social distance to help protect yourselves and others.
With our full PPE range you can have real peace of mind
All products meet the government standards and all carry the required certifications. We can work with you to schedule regular delivery consignments to avoid bulk drops.
National delivery
Trusted supply partner
Commercial and NHS appropriate products
Single vendor solution