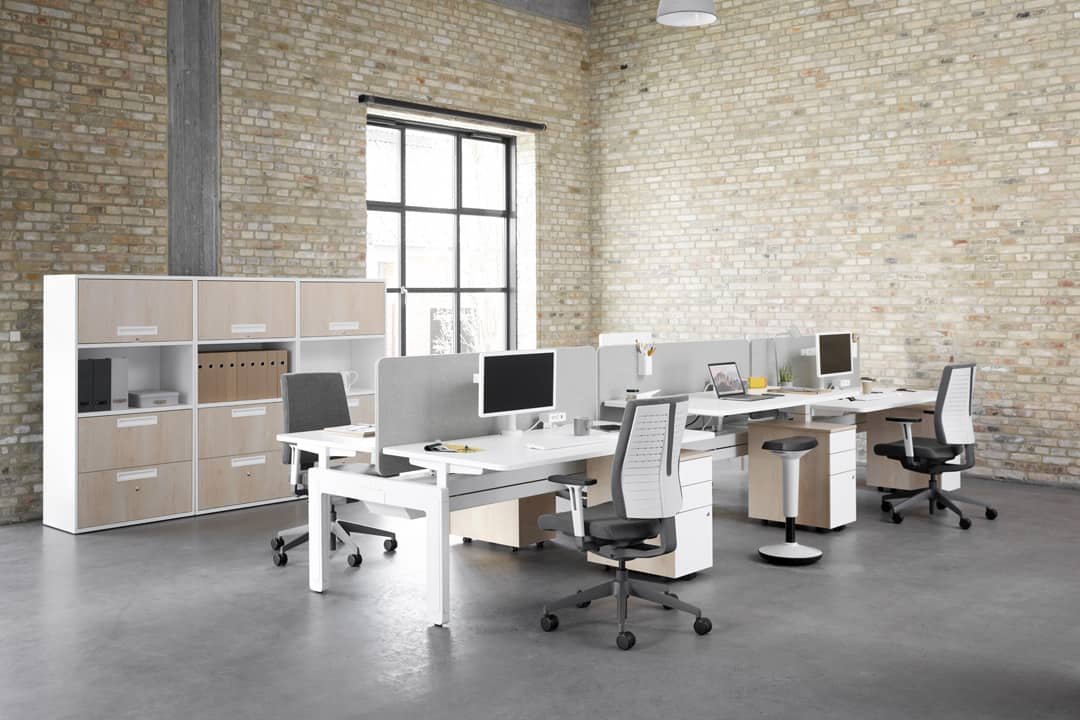 Workplace Design
We have created BOSS Interiors to enable modern, flexible, efficient and cost-effective workplaces for your staff that will facilitate new working practices, improve service delivery and act as a catalyst for change. With a vision that your workspace will allow your team to develop, create and have the "me space", tailored to the way they work best.
Learn More
Design Solutions
Our in-house experienced Design Studio team is passionate about bringing your vision to reality. At BOSS we believe that good design of workspaces is best achieved by the close understanding of a client's vision, the efficient use of space and the challenge to communicate our ideas in a format that can allow easy understanding. The design stage starts with you. Understanding your requirements and what you need in your new environment to support your staff. Throughout the design process, our team create 2D and 3D designs combined with interiors colour schemes, fabrics, finishes and detailed product guides.
Learn More
Office Furniture
All our workspace designs utilise products from a range of leading furniture manufacturers. You may not be planning to refurbish your complete office or moving into new a location. With this in mind, BOSS can provide products for every requirement from replacing a single chair or desk. By offering a range of products we can deliver on time and on budget, with the view of forming a long-term working relationship as your chosen furniture partner.
Learn More

Education Furniture
Our educational furniture ranges are built to withstand the heavy demands of everyday school life, whilst still providing you with a stylish finish at an affordable price. We offer a unique combination of high volume bespoke and standard products available from a choice of over 1 million size, colour and shape combinations. The key elements in all our products are comfort, durability, safety and ease of maintenance.
Learn More
Office Chairs
At BOSS, we're dedicated to helping you create the perfect office environment that enhances your team's performance and well-being. Explore our collection of office chairs and discover how we can revolutionise your office's interior with stylish, comfortable, and functional seating solutions.
Learn More

The BOSS Office
Through the office industry there are many phrases used to describe the new office, 'Living Office', 'Social Office' 'Inspired Spaces' and 'Relationship Buildings'. Using our research and experience we have connected all of these ideas and created 'The BOSS Office'.
Learn More