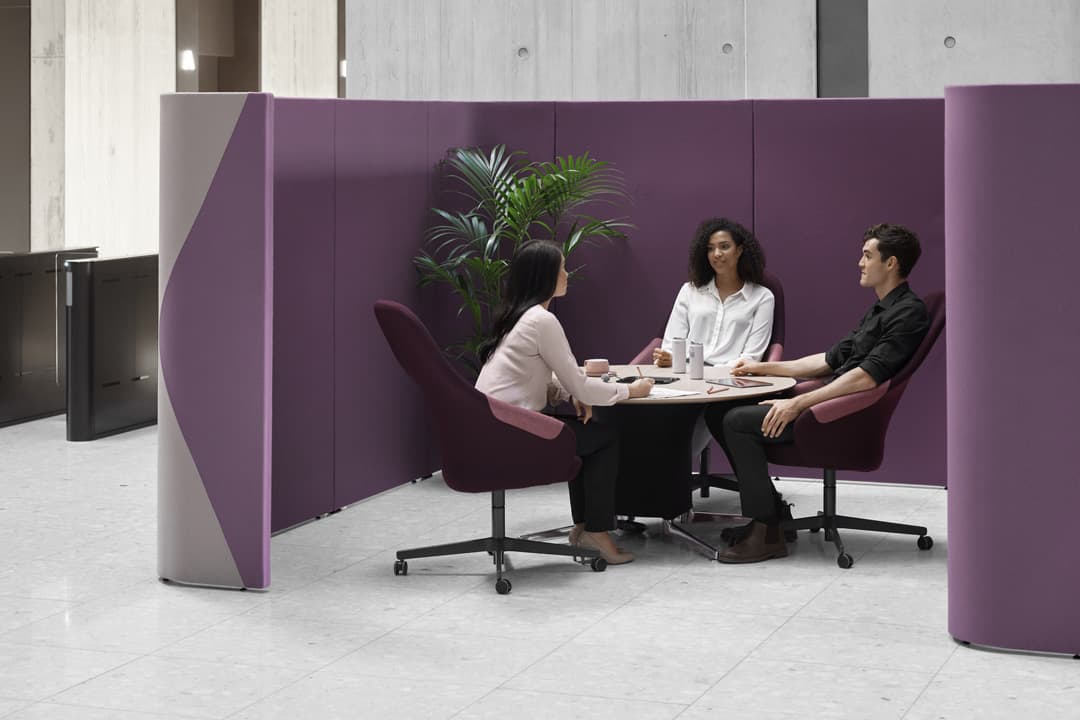 Discovery
We ask questions and explore your business to understand your current workplace, and your vision for the future. Looking at culture, values, growth objectives, and the tasks undertaken by each individual, we provide concepts that outline the future of your workplace.
It's all in the Planning
BOSS work closely with every client to turn their vision into reality. The concept of Agile Working is being increasingly accepted as best practice throughout businesses across the UK. To ensure this methodology can be adapted to all projects or office spaces, our internal design team use our block planning approach. This approach allows a building's floor plates to be sectioned into blocks, irrelevant of its size and shape. By respecting the integrity of the building's structure, this allows furniture to be 'zoned' and simplifies the integration of technology, power and services. This approach to modular planning allows for greater flexibility in the future. Our internal team of designers will prepare 2D & 3D designs to demonstrate how your new space will work.
Remembering our principle – "one size doesn't fit all" – it is vital throughout any project (no matter how small or large) that the design stage is tested. Gain evaluation from key members of staff is vital and this is supported by showroom visits, these can be hosted in Hereford, Shrewsbury, Birmingham, Manchester and London. Like to view these virtually to gain an understanding of the solutions currently being showcased:
"It Starts with the Finishes"
Did you know that we see fabrics first, sit on them the most, this is why through the planning stage its vital your finishes and fabrics are right for the job.
Implementation
We provide a roadmap for implementing the change – from explanation of the design to colleagues, to training, final product selection, and project installation. The full installation stage is carried out by our BOSS team who take full ownership of the final stages of your new workplace. From fully setting up your new furniture and recycling of all old furniture and new packaging.
The project team manages all aspects of installing your chosen solution making sure no aspect of your project is overlooked and your vision is met.
Review
Once the installation of your new workspace is completed, we will continue to support your business to ensure you maximise your investment. Making sure staff fully understand how to use your new environment to meet their individual needs. On time our flexible solutions can often be re-configured to allow the office to be refreshed without the need for further investment.