The role of the workplace is currently being discussed in more detail and depth than ever before…
As well as playing a functional part, furniture can affect our daily mood and behaviour. Meaning specific pieces can reduce distraction or increase focus and stimulate our creativity.
Over the last few years our lives have been transformed and our working patterns have changed. This has highlighted the importance of having the right furniture to work at — whether that's a desk or a sofa.
Every workplace is largely defined by the furniture that's within it. Is it still fit for purpose? Does it suit the way you work? Does it suit the cultural shift in attitude towards flexible or hybrid working?
The role of the workplace, more than ever, is about having a space to collaborate, discuss ideas, stimulate creativity, learn and socialise.
Is it the place that champions social interaction? Is it the place that reflects new working routines and cultures?
The Best Space Prioritised for Individuals
Work space not disturbed by access points
Refreshment connected to main space near collaboration
Natural light maximised
Great views maximised
Intuitive access to casual spaces
Office design has developed. The BOSS design team have advanced. Products have innovated.
Get in Touch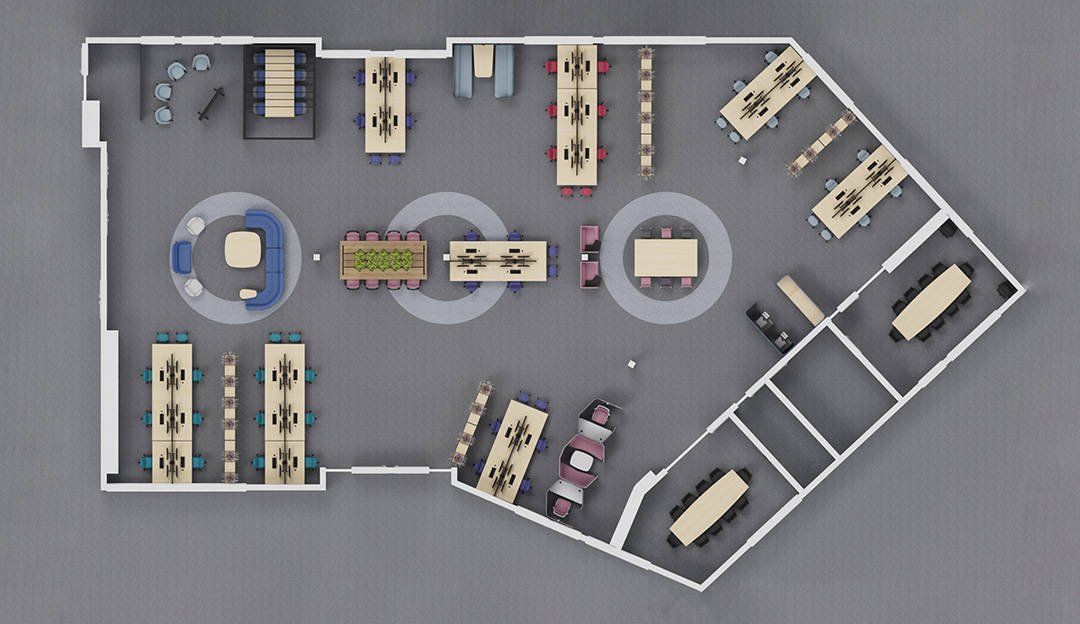 The office design in 2017 was introduced to maximise the space with individual workstations. Staff wanted a dedicated area they could call their own. Personal storage had to be close by with breakout areas not seen and some would say not required.
Agility is needed in every office. Staff now expect this.
We used five principles of the BOSS design to demonstrate how a new office layout can be achieved:
Supports Hybrid Working
Designed as a neighbourhood to support the team, with new furniture settings that give variety and choice.
Benefit to Individual
Staff are trusted to find the most suitable setting to complete a task, rather than being bound to sitting at a desk, regardless of the task.
Benefit to Organisation
Furniture settings that support new working practices, improve service delivery and act as a catalyst for change.
Get in Touch
Primary Circulation
Mapping out the primary walkway allows wayfinding key access points with convenience and ease such as:
Core / entrance / exit
Toilets
Canteen
Refreshment points
Meeting rooms
Supports Hybrid Working
Easier for staff to orientate around building and space.
Benefit to Individual
More efficient use of time and less disturbance to others.
Benefit to Organisation
Efficient use of space and gives greater flexibility.
Connectivity
To remain relevant, office space needs to be designed and furnished in a way that allows office workers to access a variety of furniture settings and locations. The same is true for the space we use to learn and socialise.
A major part in the new office design is technology and power and how they play a vital role in staff interaction and performance. Our IT team work alongside our design team to ensure that your workspace is maximised. We understand the significance the correct office design holds in supporting your digital transformation.
Supports Hybrid Working
Connectivity integrated with furniture design supports the widening range of devices in all furniture settings, enabling smarter technology.
Benefit to Individual
Convenient connectivity located in the setting you are working in.
Benefit to Organisation
No wasted time looking for power points or transformers.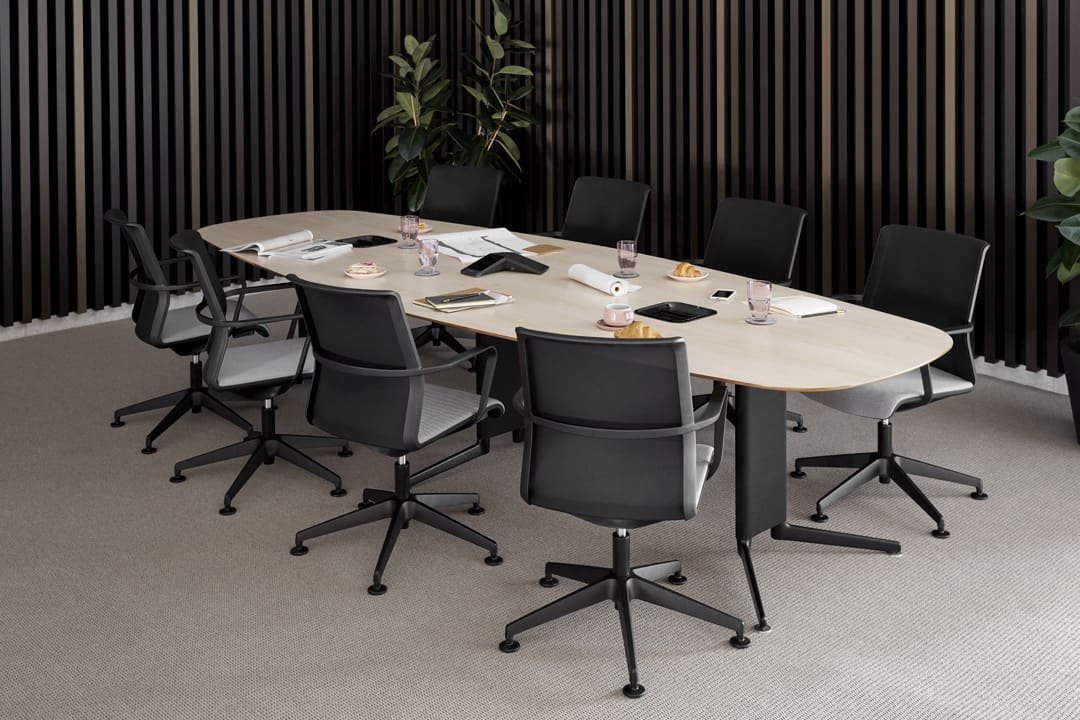 Quiet Working Connectivity
Soft Seating Integrated Power
All designs are flexible, allowing office spaces to be reconfigured to reinvigorate the office.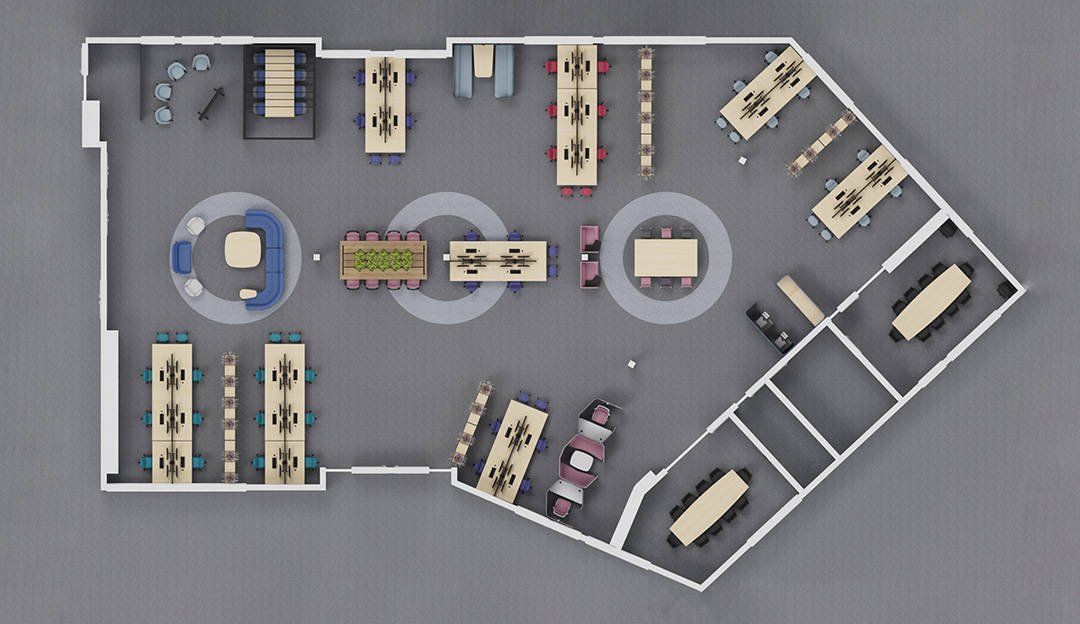 Our homes are important investments, both financially and emotionally. It's essential to give the same level of attention to our offices.
It's time to change our mindset when it comes to office spaces. Instead of prioritising cost and efficiency, we need to start considering the value of creating a positive experience for staff.
It's a given – organisations are missing out on collaboration and creation.
It's a given – some employees like working from home, for some of their tasks, for some of the time.
It's now a given – the office has to support all employees, for all their tasks, all the time.